Our Philosophy
Ethical values within the company
As an entrepreneur, I feel responsible for both my fellow man and for nature, so social responsibility and ethics are very important to me. This approach has more and more effect on the philosophy of the Klangauge musical instrument company.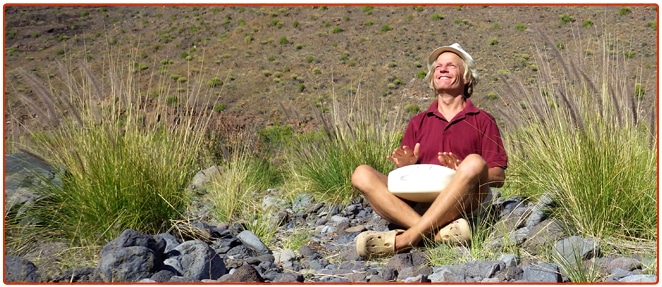 We have just started to use sheltered workshops to produce several components and carry out some stages of production.
For us, social responsibility isn't just a marketing strategy, we have adopted a balanced approach – what we tell everyone about ourselves is really so. What we think and what we say is also what our company is actually doing.
The Klangauge was developed as an instrument that meets the highest requirements – not only as far as sound quality and looks are concerned, but also from the ethical point of view.
All parts of the Klangauge (except the neodyn magnets) and the accessories such as bags, felt rings and mallets are made by hand in Germany.
The surface of the Klangauge is powder-coated without the use of solvents.
Long-term cooperation with suppliers is very important to me – I have regular personal contact with my business partners, all the way from the companies that supply the steel to the manufacturer of the bags for the finished instruments.
This approach forms the basis for consistent high quality and continual improvement of the Klangauge.
My visions for the future are also based on working together on an equal footing.
To assist me in the further development of the Klangauge and in developing new instruments I have recently started working with an inventor who has already been engaged in the design of musical instruments for the past 30 years. We are working together on plans to introduce improvements and refinements.